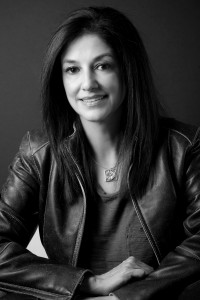 Beatrice Haddad, DDS, and her exceptional staff are here to serve all of your dental needs, whether you are interested in a routine checkup or a complete smile makeover. As a trusted family and general dentist for over 20 years, we can help you maintain a healthy, white smile.
If you are among the growing number of patients who are interested in going beyond basic dental hygiene care and improve the aesthetics of your smile, we also offer outstanding cosmetic dentistry services.
Why We Care About Your Smile

The importance of how your teeth look cannot be overstated. Even something as subtle as a chipped tooth matters immensely in your daily life. While others may not notice it, it profoundly changes how you feel about yourself. Ask yourself this: Have you ever hesitated to smile at someone, participate in a conversation or pose for a picture because you were self-conscious about yellow teeth, gaps, cracked teeth, excessive gum tissue or any other cosmetic issue with your teeth? If so, then youíve already put up with a dis-satisfactory smile for too long. Losing confidence in your smile means losing confidence in yourself. Think of how many opportunities you would have taken, how many people you would have met and how much more you could have achieved if you had greater confidence. Thatís whatís at stake, and we want to help you live the life that you deserve. At Pasadena Dentistry, we understand what itís like to feel self-conscious about your teeth. It pains us to think of one of our friends, neighbors or family members going through life with a smile that they feel ashamed of. Thatís why we are so passionate about performing smile makeovers. Dr. Beatrice Haddad takes the issues with your teeth that make you hesitant to smile and transforms them into something you canít wait to show off. Many of our patients tell us that Dr. Haddadís smile makeovers are nothing short of life-changing. Thatís something that makes us proud-and we strive to repeat that success every single day.

Designing the Perfect Smile

The art and science of crafting a beautiful smile has been a subject of intense study for centuries. From the Mona Lisa to the Laughing Cavalier, the ineffable beauty of a perfect smile has captivated artists. Those whoíve captured the essence of a smile are recognized today as among our greatest creative geniuses. Dr. Haddad carries on this tradition of treating smiles as works of art, but rather than representing them on canvas, she brings them to life. She works closely with each patient to foster a shared artistic vision for his or her smile. Your smile makeover begins with an extended private consultation where you can feel free to discuss your aesthetic concerns and goals. Dr. Haddad will then craft a design for your teeth that embodies your vision with her unique insight for the artistry of creating beauty, symmetry and personality through cosmetic dentistry. Like all outstanding cosmetic dentists, Dr. Haddadís success is a result of extensive training and a wealth of experience. But Dr. Beatrice Haddad has something else that other cosmetic dentists canít match - her innate talent for envisioning a truly beautiful smile. Because of Dr. Haddadís unique strengths as a doctor, an artist and a professional, we are able to guarantee all of the work that we do at Pasadena Dentistry. We are 100% confident that you will absolutely love your new smile-and if itís not absolutely perfect, weíll make it right.

How We Make You Smile

When we treat people at Pasadena Dentistry, we see beyond their teeth. Our staff has made it their duty to be truly compassionate to your needs, whatever they may be. And quite frankly, this job is easy for us-because we love doing it! For us, the most important part of serving our patients is the smiles. Itís the smiles that you see from the reception desk when you walk in the door. Itís the smiles you can hear over the phone, even when you call after hours for a dental emergency. And, of course, itís the gorgeous smile you see in the mirror after visiting our cosmetic dentistry practice. If you have ever felt uncomfortable about your teeth, then we are here to make you feel at ease. From the moment you set foot in our office, weíll make you feel at home. We listen attentively to your concerns as we zealously investigate the best way to make you feel happier about your smile. At our office, no detail is too minute and no concern is too minor. In short, if it matters to you, then it matters to us. At Pasadena Dentistry, our standard is perfection. We want every aspect of your experience to exceed your expectations-from interacting with our knowledgeable, friendly staff to enjoying your brand new smile for years to come.
At Pasadena Dentistry, weíll never settle for second best-so why should you? Call us today to schedule your appointment. We canít wait to meet you!